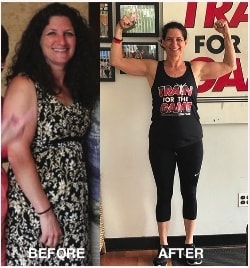 I feel and look better than I have in 20 years. I am stronger, healthier, sleep better, and have even more energy than before. Went from a size 10 to a size 4!
TFTG is not only a gym for a workout but for a great support group that "feed" off each other and push you. Lost 60 pounds!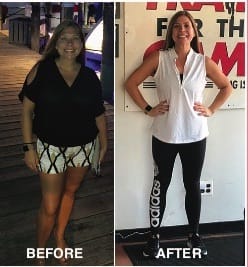 Danielle, Massapequa Park
I started working out at Train For The Game to lose weight but found that in addition to weight loss, I found that I have more energy, I get sick less often, I am strong and feel GREAT. Went from a size 10 to a size 6!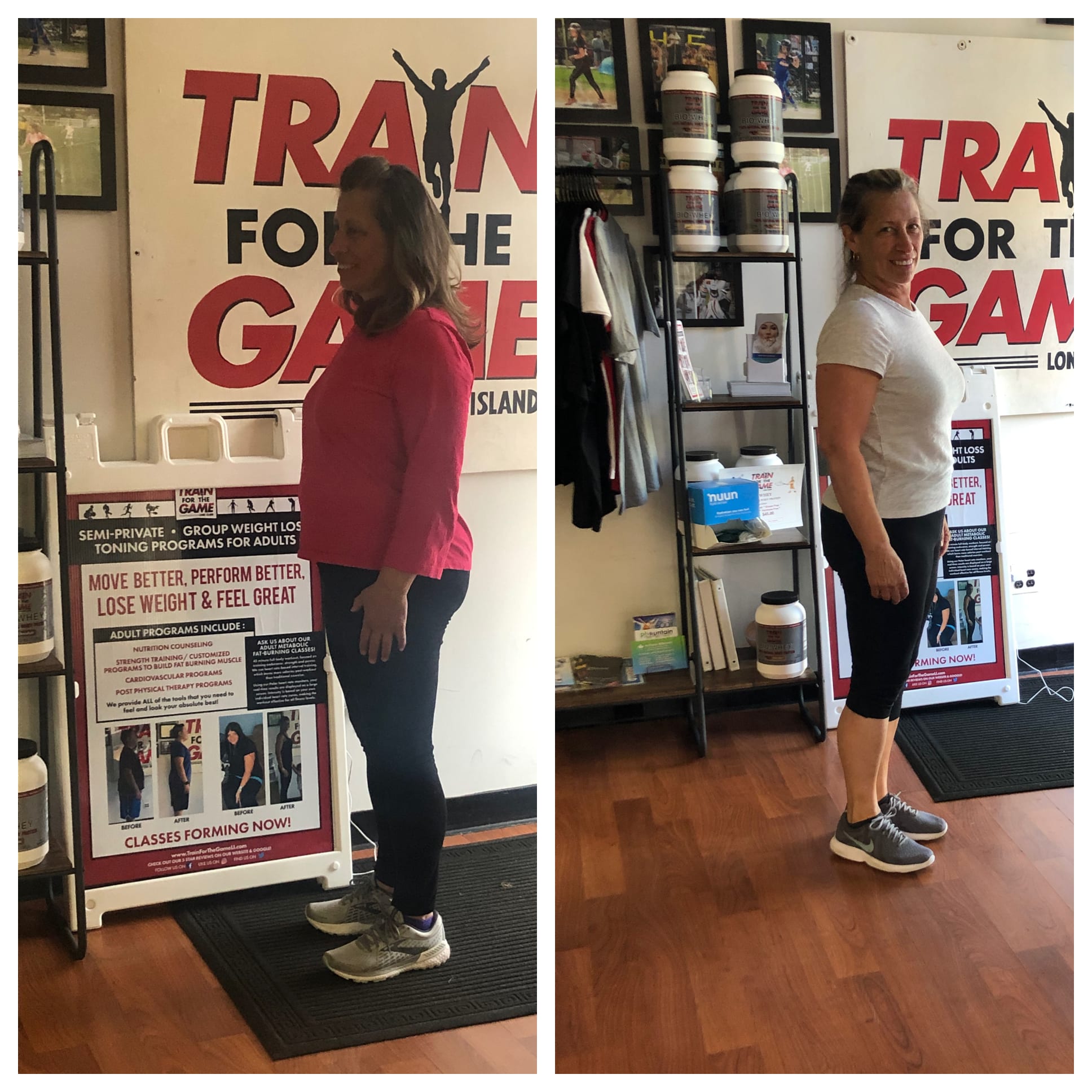 Janet came to Train For The Game in 2012. She was looking for a cure for a back injury. After months of physical therapy, pain medications, ultrasound and acupuncture, Janet was told that she would need to have spinal surgery. Janet wanted to avoid surgery at all costs. After a thorough assessment, we were able put a personalized program together for Janet to strengthen her back. With spinal stenosis and partially herniated discs in her lower back, she found out that exercise plays a huge role in preventing and treating the lower back, much more than she originally thought. After three months of training, my life changed. I went from having pain while standing, walking and sitting to becoming a very strong, pain free individual. I no longer take a back seat when someone asks for help. Training has helped me get back to my active lifestyle and participate in activities such as long walks, power walks, biking, running AND as an added bonus, I lost 25 pounds! I no longer have to take a back seat to anything. No one say's "Janet, please don't do that, you will hurt your back" "If I could say one thing, don't give up, come to TFTG, lift weights and get back to running, biking and an active lifestyle. Barbara knows what she's doing. Don't give up. Get your life back!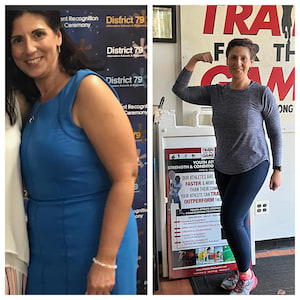 Over the past 7 years I have felt my body slowly deteriorate. I've never struggled with my weight, but often knew I wasn't eating as healthy as I should and with two young boys, I needed all the stamina I could muster. In 2016, after enduring 18 rounds of chemotherapy and taking medication that suppressed my immune system and my energy, I felt like I was incomplete as a person. I didn't recognize myself both physically and mentally. I tried so many diets and exercise programs, but nothing seemed to stick and I got discouraged when I didn't see results. In October I saw an advertisement for Train For The Game. Barbara was running an essay contest offering free Small group personal training classes for 6 weeks. I don't know what made me write an essay that day, but I'm so glad I did! TFTG has completely changed my life. I turned 50 this year and have never felt stronger or more energetic. I can run up the steps to the LIRR platform now without gasping for air. TFTG gave me personalized exercises tailored to my needs and Barbara taught me how to have a healthy relationship with food. I'm eating more than I ever have and have lost 18 pounds and dropped 4 dress sizes! Those inches lost are more motivating than the scale! I highly recommend TFTG! I don't like large busy gyms where I feel lost. TFTG has wonderful members and I get personalized attention. I am so grateful. Barbara and TFTG have allowed me to reclaim control of my life.
Hilary Flanagan, Age 44, Bellmore
"I signed up for a 28 Day Summer Slimdown Challenge in June 2016. Although I didn't win the contest, I am now in the best shape of my life! Barbara and her staff put a program together for me that included strength training, a cardio plan and a nutritional plan. I am no longer on a "diet" but a plan that I can follow for the rest of my life. At 44 years old, I am in the best shape of my life! In just 3 months I lost 38 pounds! I gained muscle and am stronger than ever before. I am confident that I can maintain my new look with this program. I am never hungry and I am full of energy. Thank you Barbara and the staff at Train for the Game, you changed my life for the better!"
"I have been a client of Barbara's for over five years. I was very apprehensive about training because I had a back injury that was just short of paralyzing. I had just been released from a Physical Therapist and needed to lose weight. Barbara assessed my situation and put a strength training program together to meet my fitness level that helped me get my life back! I lost over 15lbs. during my time with her and I have never felt better. I can do things in daily living that I never dreamed possible. I am stronger and fitter than I have been in my entire life thanks to Barbara!"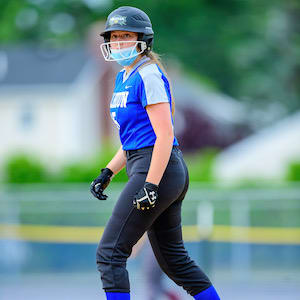 Rebecca started training with Barbara at Train for the Game in 2017 with other members of her travel softball team. When she started, she was a light hitter with a good glove who could pitch a few innings on the mound. But she was constantly encountering setbacks due to small injuries. Once Barbara introduced her to strength training and various forms of cardio, Rebecca's strength and endurance increased tremendously and the injuries disappeared. Through consistent training, she has transformed into an All-Conference player. Rebecca is now a trusted starting pitcher and one of the top hitters on her teams. Barbara's training also showed Rebecca the value of hard work and instilled in her the importance that fitness can play in her life.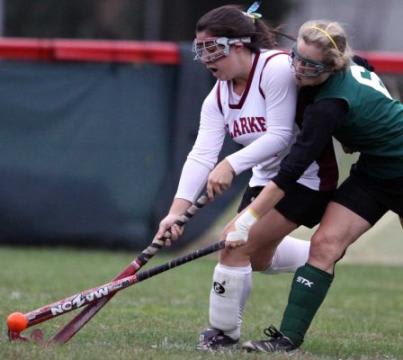 "I have been a client at Train For the Game for 6 months. I was looking for a strength coach to help me reach my goal to become an All County Field Hockey Player. I had just come off of surgery and needed to get faster stronger and more powerful so that I could lead my team to the championships. I notice a huge difference on the field and look forward to starting my season in the best shape of my life!"
Frank, father of 15-year-old, Massapequa
"My son has been playing baseball and lacrosse since third grade. He was always one of the slower kids on the field but was a great hitter and fielder in baseball and a good stick handler in lacrosse. We decided to work on his flexibility as well as speed, strength and power. I took him to Train For The game and they first put him through a movement screen that gave us the imbalances and flexibility issues that my son had developed. He was given corrective exercises which helped his speed in just a few sessions. They went on to create a strength power and agility program that made my son dramatically faster. My son not only gained confidence but he is having the best year in his life on the field!"
Katie, Age 22, Massapequa
"I started training with Barbara Brenseke in my sophomore year of high school. I was playing for Long Island Fury and Olympic Development Region 1 pool. I wanted to bring my soccer game to the next level in order to prepare for my college soccer career at University of Cincinnati. I was training consistently with Barbara throughout the summer of my senior year at St. Anthony's HS, in preparation for the huge demands that would be placed on me at Cincinnati. Barbara always pushed me to do my best and training with her helped me tremendously!" (TFTGLI Note: Katie graduated from University of Cincinnati. She led St. Anthony's High School to a junior varsity championship as a sophomore…guided the squad to a CHSAA division title in 2008-09 and was selected to the Regional team inter-regional event in Dec. 2009..selected to the region 1 Kuban Spring 2010 International Tournament held in Sochi, Russia in March 2010..played on the Eastern NY ODP team from 2004-2009 winning the NYS cup.)